Whats On Next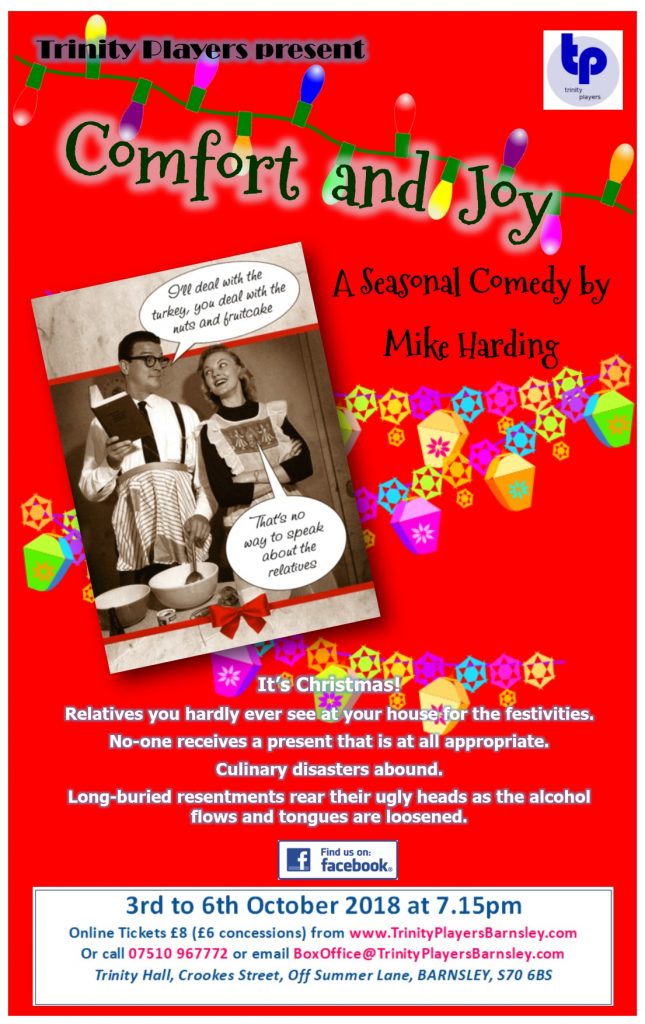 A Mike Harding classic, this Christmas themed play tells the tale of a family Christmas. A great bawdy Northern comedy the audiences of Barnsley will love.
Wednesday 3rd October to Saturday 6th October 2018 starting at 7:15pm
Remember Red Riding Hood?
Her Granny?
The wolf?
Let's move on.
This is Scarlett!
Trinity's annual panto. Come along. You won't be disappointed.
Various dates from 18th to 27th January 2019